Meet Us
Get to know our team of over 30 therapists and find a caregiver with the same specializations that meet your needs.
Dr. Vicky McHugh – PT, DPT
Vicky graduate from Creighton University with her Doctorate in Physical Therapy. Vicky did post doctorate fellowship at Lend Leadership Clarkson College. Vicky has her Master's certificate in education, a certified specialist in Kinesiotape/Dry Needling, a Clinical Instructor for American Physical Therapy Association, and is a Tai Chi Instructor. Vicky is married with a daughter and step son, has 2 puppies and chickens, enjoys gardening, cooking and baking, and traveling. Vicky has been a PT for 22 years. She states she became a PT because "I enjoyed teaching people and saw a way to help people learn how to change their circumstance, and learn new and adaptive ways to do things. I also enjoy the challenge of helping people be empowered to make a change, when something works or clicks for them, and for them to be able to do something they thought they couldn't or someone else told them they couldn't, lastly, helping someone discover or learn something new." The most rewarding thing about being a PT to Vicky is being able to serve people across the life span and learning from them new ways to continue to help others. Vicky's specialty and focus is  complex neuro, lifespan. Chronic pain, and Ehler's danlos.
Our Mission
To assist individuals, families and caregivers in achieving the highest level of functional independence in mobility, self-care, communication and safety.  We work to develop, practice and integrate a unique exercise or modification plan that supports the client's skills and abilities while helping them to conquer or adapt to their limitations.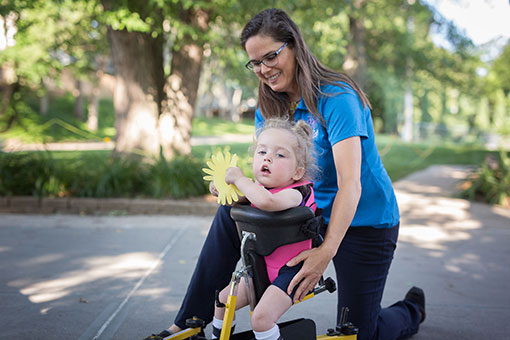 History
In 2004, our founder Dr. Vicky McHugh launched a mobile treatment clinic, originally named Key Physical Therapy, that intended to provide a higher level of individualized, holistic care she couldn't find anywhere else. Over the years, Dr. McHugh attracted other like-minded experts with a wide range of specialties, from Occupational Therapy to Speech and Language Pathology and beyond. Our name was then changed to Key Complete Therapies in order to represent the comprehensive variety of services we provide. The "Key" in our name has remained consistent to represent the fact that our treatment is essential for improving our patients' quality of life and helping them reach their goals for independence.
Copyright © 2020 Key Complete, all rights reserved.